How Can We Help?
Search for answers or browse our knowledge base.
How to see activities by competency
Competencies can be visualized in the Evaluation tab, in a hierarchical display (last button at the upper right of your screen).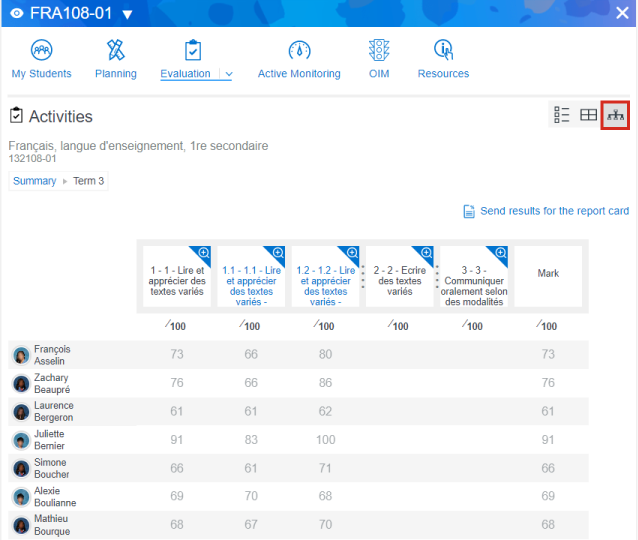 You can drill down to see all the activities found under the same competency or sub-competency.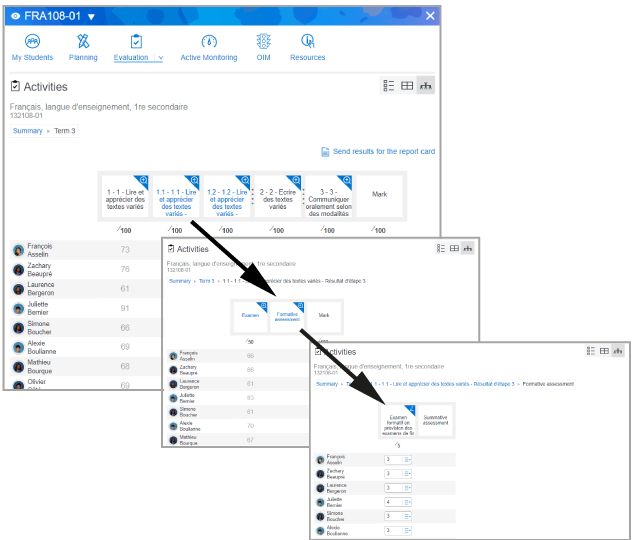 Good to know
For more details on the evaluation and the different display options, watch this video: Introduction to evaluation – Mozaïk-Portail for teachers
How to enter results by competency.