How Can We Help?
Search for answers or browse our knowledge base.
Why does Active Monitoring consider some of my students to be "at risk"?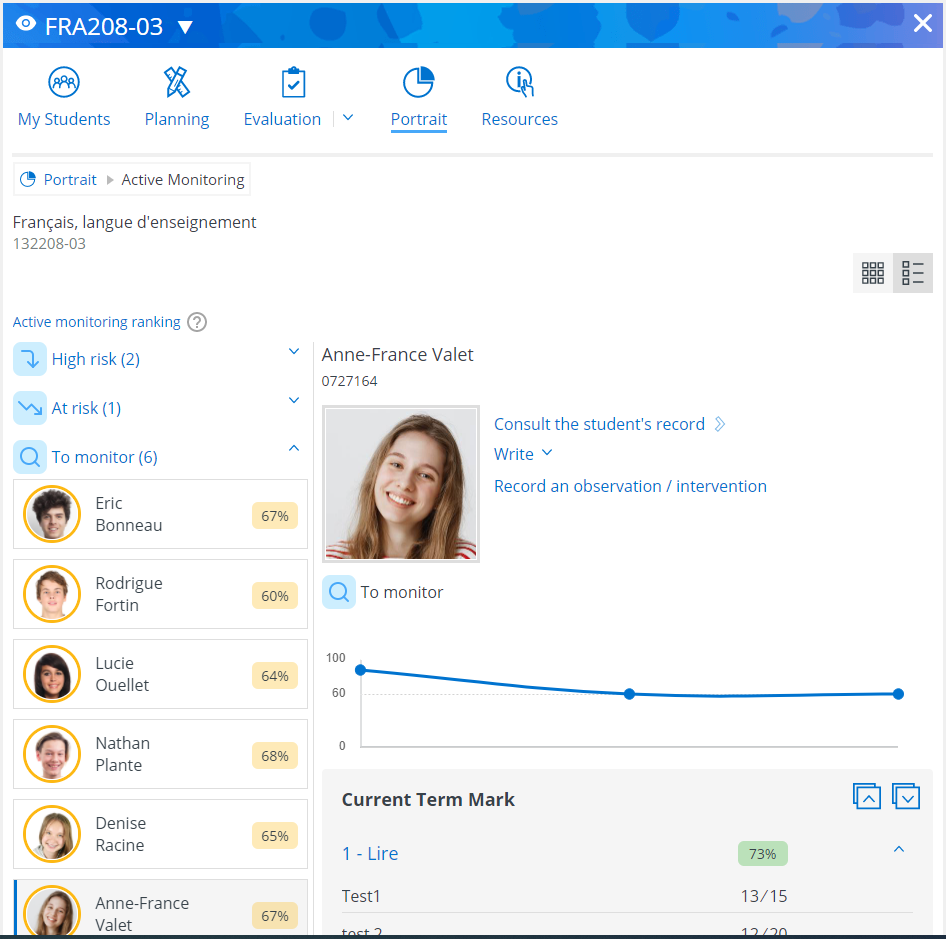 Students are classified "at risk" by Active Monitoring when their results are trending downward. While they may not be failing, their marks are dropping significantly.
For example, consider a student who normally has a 90% average but has seen their results gradually decline over a period of time. The student may seem to be doing well overall, but Active Monitoring will classify the student as "high risk" because a trend is emerging.
A student with a steady 42% average is obviously "at risk" but not "high risk," since there is no downward trend.
Worth knowing
Active Monitoring:

Takes into account all marks recorded in Mozaïk-Portal, as well as their weighting
Begins monitoring students when three results have been entered
Analyzes trends

If you record results directly in report cards, Active Monitoring will not analyze them.
Going further