We've recently developed the new Student's teachers communication filter to enable one-step communication with all the teachers of a given student when sending an email. When selecting recipients for your email, you'll no longer have to search through the list of all employees to find the teachers you want to reach with your communication.
Although the Administration, Teachers and Authorized personnel filters already existed, the Student's teachers filter lets you filter all of a student's teachers at once. You can then select the teachers to whom you wish to send an email, confirm your selection, and continue writing your message. All you have to do is continue writing your message.
Whether you need to notify teachers of a student's extended absence, communicate a new health-related detail to staff members who work with the student, or share information about a specific situation, this new filter is sure to make your communications easier than ever.
Find out how here.
Select a single student in the e-mail recipients section.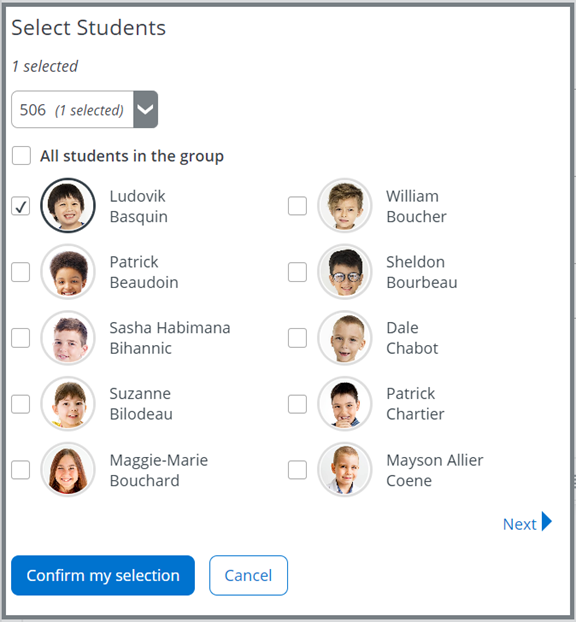 Use the new filter in the employee list: Student's teachers
A quick and easy way to communicate by selecting only the student's teachers.
Save time and avoid time-consuming searches!