How Can We Help?
Search for answers or browse our knowledge base.
Is it possible to enter grades by competency?
Grades can be entered by competency by using the filter.
In Report Card mode, click on the funnel icon in the left-hand column, above the students' names, and select the competency you want to evaluate.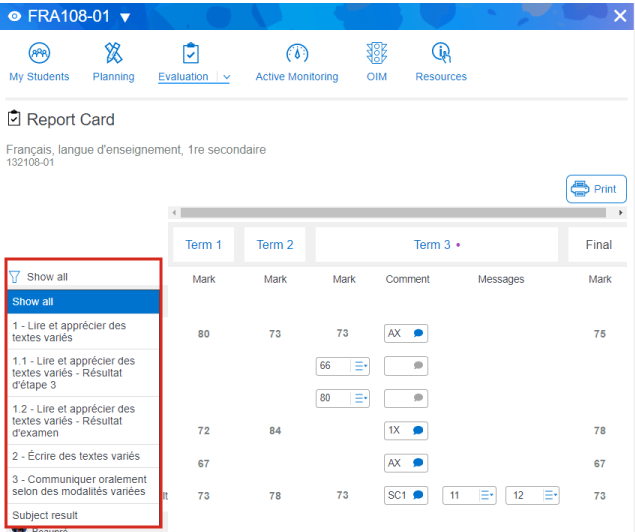 You can then enter the results and comments for each of your students.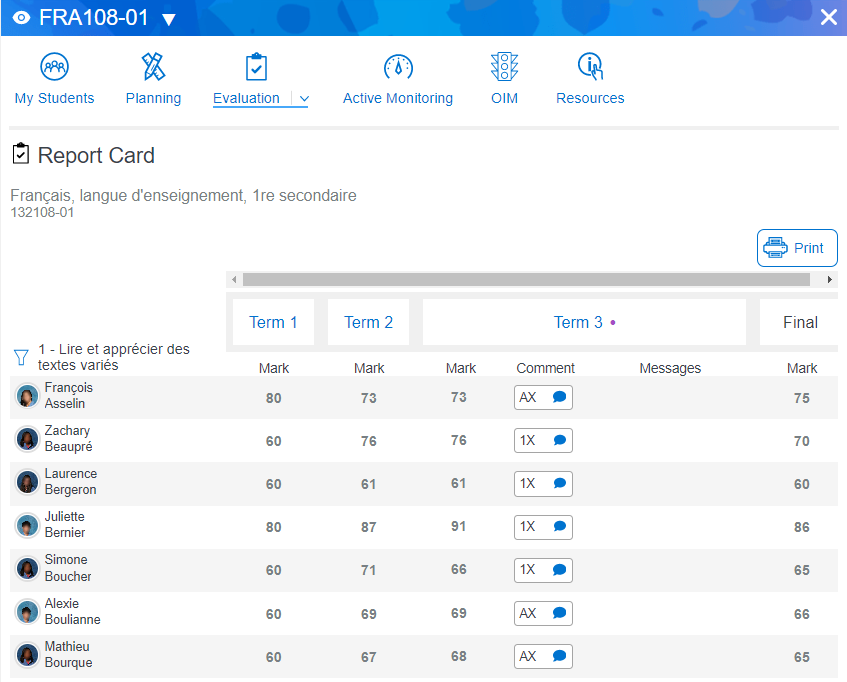 Good to know
To learn a way to enter results more quickly.
Watch the help videos on evaluation.