How Can We Help?
Search for answers or browse our knowledge base.
In primary schools, how does Active Monitoring overall profile works?
The overall profile becomes available to a primary homeroom teacher when 3 results have been entered for 3 different subjects.
Homeroom teachers provide instruction in several subjects, including French, Mathematics and Social Sciences. As soon as they enter 3 results for 3 of those subjects, the overall profile is generated.
Collaboration with specialist teachers is encouraged (although not mandatory) in order to obtain the most accurate overall profile possible.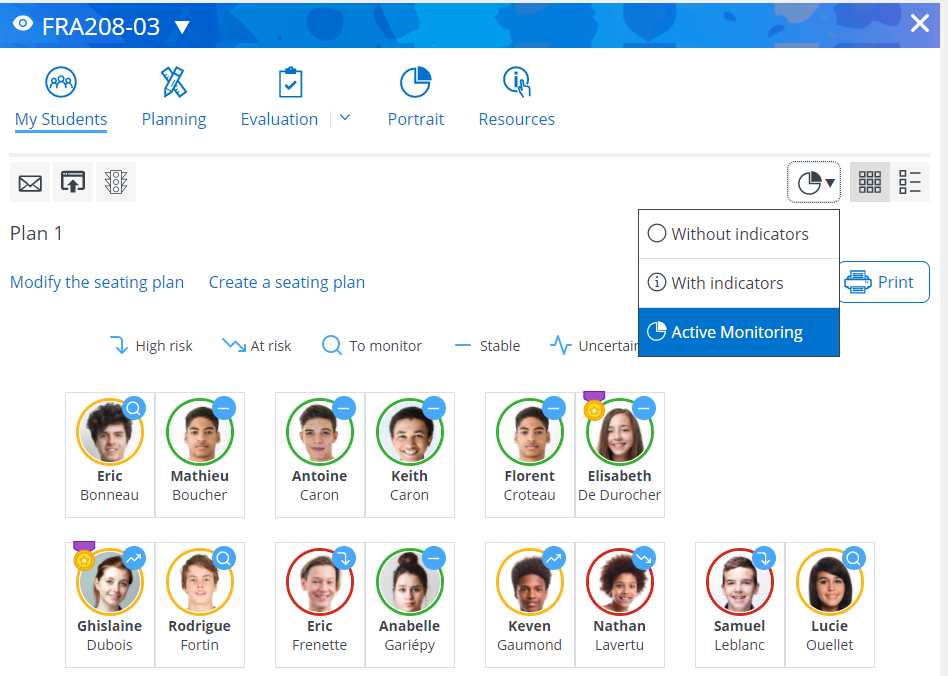 Teachers can view the Active Monitoring through the Portrait tab